As the year passed by with tackling the COVID-19 pandemic, it's very natural to return to some of the normalcy. And o+ne important part of that is eating out, especially in the cities like Delhi NCR. The government has given a nod to the restaurants & cafes to start again in July. But most of the restaurants were extremely cautious and took time to open their doors for the public to ensure maximum safety & hygiene.
In order to make your dining out happening & safe, Buzz Delhi has come up with a list of the 5 best cafes to eat out safely during this time.
1.
Rustique, Hauz Khas
Rustique is one of the highlights in Essex. It is one of the best cafes to eat out safely in Adchini, New Delhi. This place is quite popular for being consistent with its food quality. One can get easily fall in love with the brilliant ambiance of this place.
It's a great place to visit with friends, and you must try their walnut pie & cheesecake.
The average cost for two- ₹ 2000
2.
Mahabelly, Saket
This is known for its warm hospitality & delicious Malayalee cuisine. The place serves one of the tastiest food with timely service. The place perfectly follows all the covid19 precaution measures to offers you the safest dine-out experience. With an eye-catching interior & impeccable service, this is one of the best cafes in Delhi.
You may also want to read the best cafes in South Delhi.
The average cost for two- ₹ 1200
3. Maini's Green Leaf, Mayur Vihar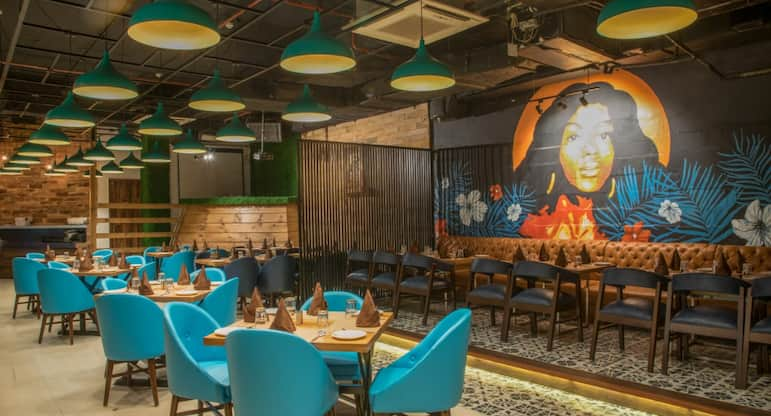 This restaurant doesn't only follow online payment, but very strict guidelines for social distancing these days. The food quality is completely the same with an enhanced way of serving & with proper hygiene. This place is perfect for large groups with a comfortable seating area. For utmost ease, you may book your table from Zomato with a single click.
4. Imperfecto
This is one of the best cafes to eat out safely in Delhi.
One of the best cafes & bars in south Delhi for casual dining following proper covid19 measures. A happening place with a very happening food & staff. And, live band performance is nothing but a cherry on the top. This place is highly recommended for great food & service. The warmth & cozy aura of the Imperfecto is worth every penny.
The average cost for two- ₹ 1500
5.
Getafix, Greater Kailash 1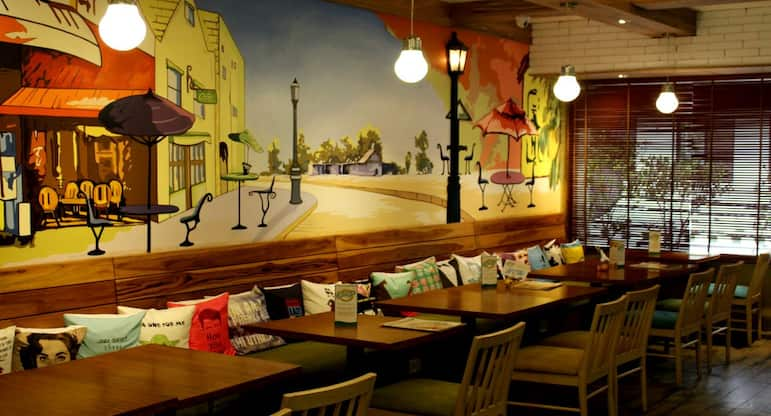 Lovely decor, amazing food & friendly staff followed by temperature & proper sanitization, Getafix must be on the top of your list weekend. This place is really cool with no second thoughts. Nicely written quotes on the board & some really cool web series running on the TV like friends & two & a half men will make you love more this place. One more thing, social distancing is done by placing a snake plant on the table on which you're not supposed to sit :D.
So, drop all your safety & hygiene worry right the hell away, book your table with one of these.