In a city, known for its obsession with food, you may get surprised to see some bewildered cafes & restaurants that'll make your day. Your love for food gets 3X when you're surrounded by twinkling lights & Paris theme. Now, let's get to the point. If you're around Sanket & feel the craving for some tasty food with an amazing ambiance, Champa Gali is right around the corner. C'mon now let's delve in, here is our list of tried & tested recommendations for the best cafes in Champa Gali.
1. Jugmug Thela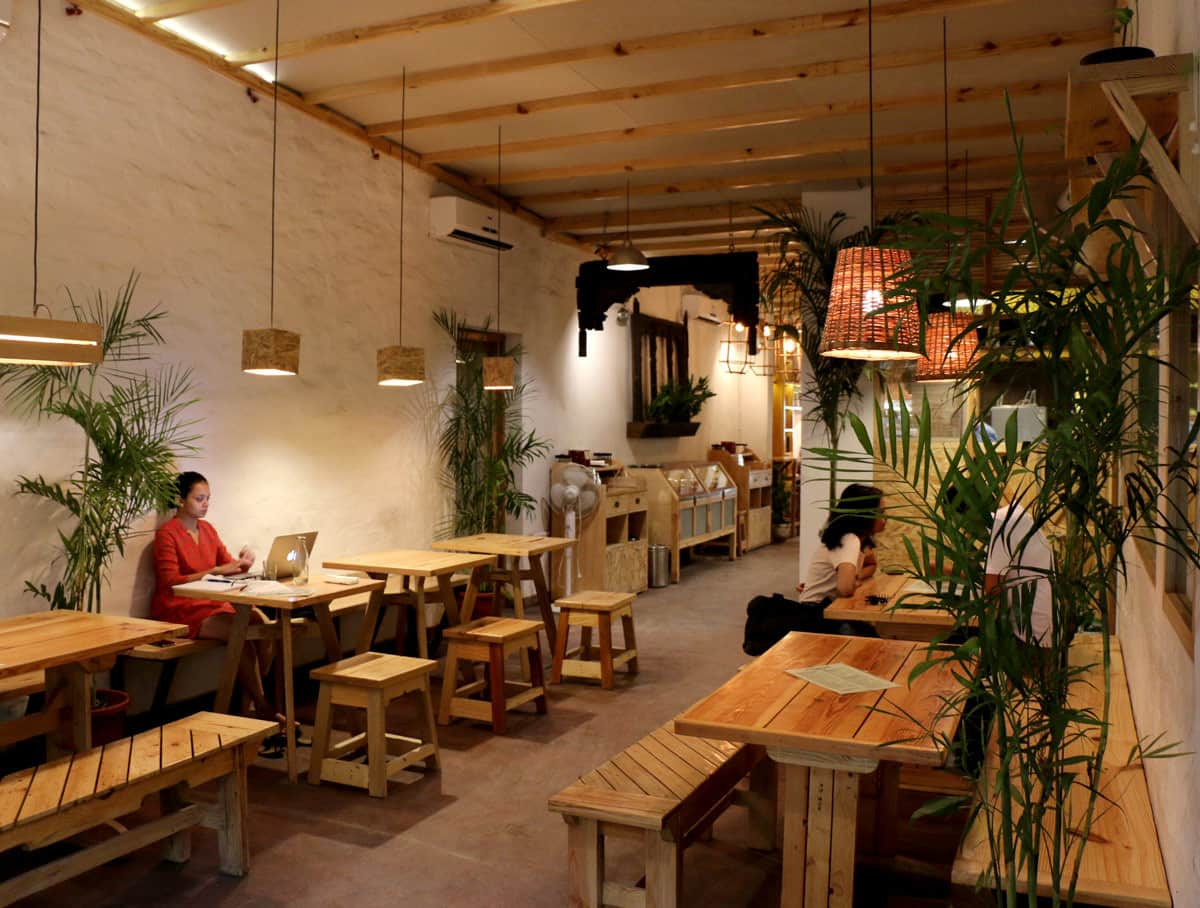 Our Champa Gali pick of cafes starts with the Jugmug Thela. Indeed the most famous cafe in Champa Gali & what makes this special is its Insta-worthy ambiance.
This is loved by everyone despite being a compact sized cafe. If you haven't been there, do yourself a favor and make your visit today. You'll love everything here from the ambiance to the food. You'll find some amazing pasta, pizzas, vietnamese coffees, and many more.
This place is highly recommended to have quality time with friends over some excellent cuisines.
Cost for two- Rs. 700 Approx
2. Blue Tokai Coffee Roasters
Blue Tokoa has several outlets spread over Delhi NCR, but the one that is located in Champa Gali is something special. This place is decorated with rustic wooden furniture with twinkling lights & plants all around. This place is just the best to spend some quality time with your loved ones. Although it's a little overpriced, the taste & especially hot chocolate coffee make it one of the best cafe in Champa Gali.
Cost for two- Rs. 900 Approx
3. Social Street Cafe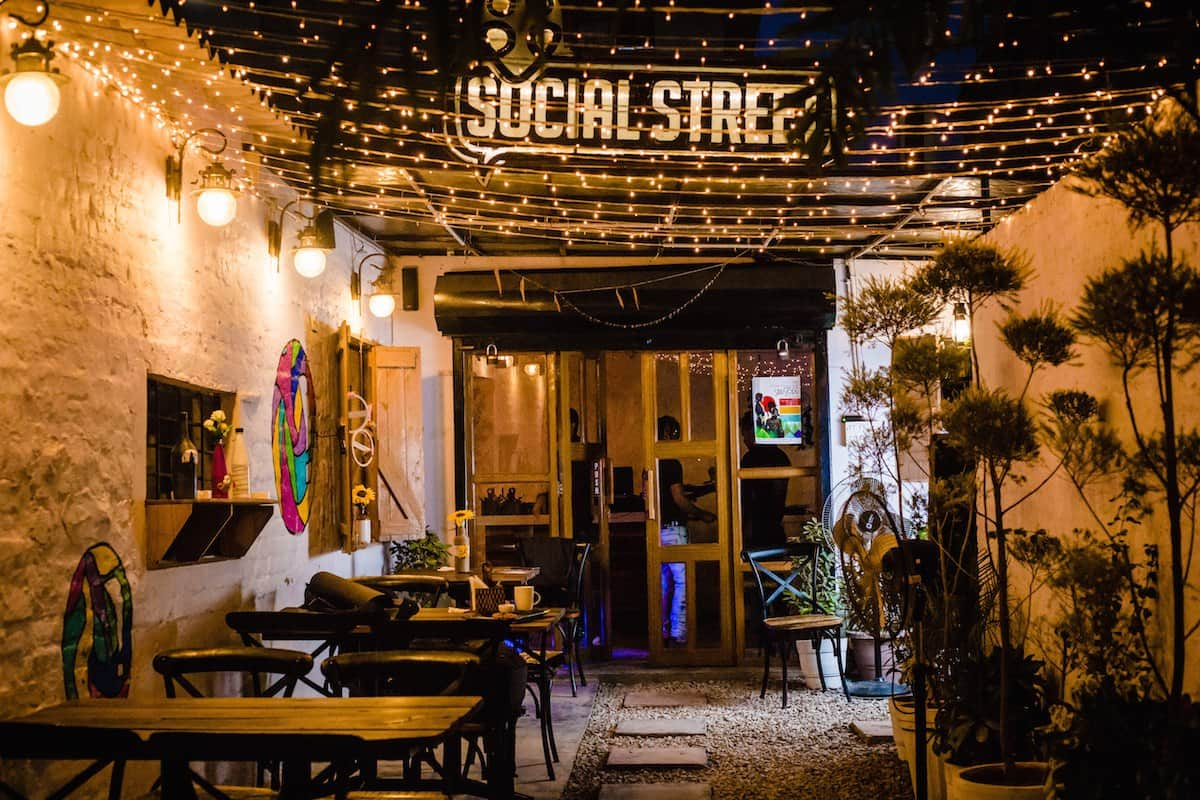 Always busy with a hip south delhi for weekend brunch & lunch, Social street is a beautiful cafe with outstanding seating & delicious food. Great staff service with supercool ambiance makes this place a priority visit.
Perfect place to relax with your gang and unwind, or you can find & sit in a cozy corner alone or along with your beautiful date. It's very suitable if you're a book lover with a pocket-friendly menu.
Cost for Two- Rs. 800 Approx
4. Patta Cafe
This place will make you feel like home. I guarantee that you'll find the kindest staff and tastiest food here. This place is homely enough to make you feel like you are in someone's kitchen, and a special place for dinner in the evening. Staff courtesy is what you'll experience the best here. & makes this place a friendly restaurant with amazing dining experience.
We'll also help you find the best cafes in South Delhi.
Cost for Two- Rs. 600 Approx
5. The Nerdy Indian Cafe
Looking for the quick-bites restaurants in Champa Gali, The Nerdy India Cafe is something you don't wanna miss. The cafe isn't very big, but you'll love what they had done with this place. The music and decor of this place are very soothing and peaceful. This is one of our personal favourite eateries in Champa Gali.
Cost for Two- Rs. 600 Approx
6. Red Brix Cafe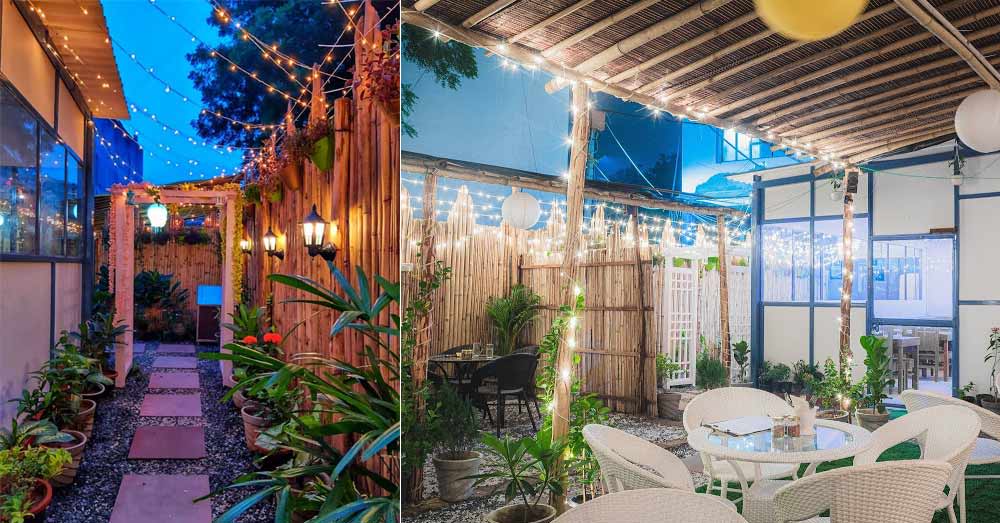 This cafe has spectacular indoor and outdoor seating. Great food combined with great decor is what defines his place. Red Brix Cafe in Champa Gali is a perfect place for foodies as it has very different menu items. It has a quirky menu for food lovers & a healthy menu for health-conscious people.
Wall art on both indoor & outdoor seating can set your Instagram on fire. Highly recommended.
Cost for Two- Rs. 1200 Approx